SOREX SMART WiFi Wall Reader with RFID, Smartphone & Pin Code

1. Scope of delivery
The following ingredients are included: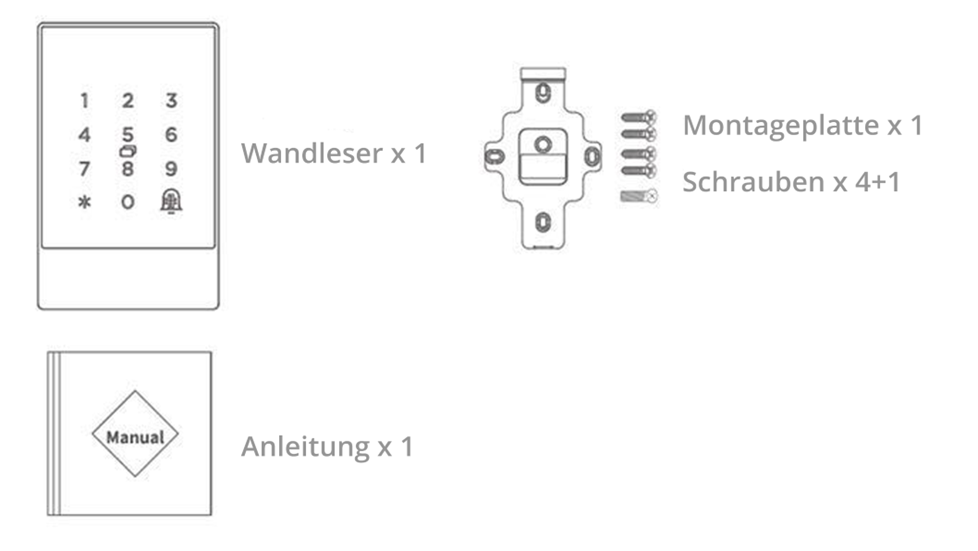 2. Technical Data
Article Number

WT102000 (without Fingerprint) & WT102020 (with Fingerprint)

EAN

0685717261274 & 0685717261250

Operating temperature

-20° to 60°C

Operating humidity

15%RH to 90%RH

Power consumption

1A

Standby power consumption

15mA

Protection class

IP66

Frequency

2,4 GHz

Storage of user data (Fingerprint, RFID, Codes, Handy)

Permanent (auch bei Stromausfall)

Number of media

200 RFID-Media

150 Pincodes

1000 Fingerprints (Model with fingerprint)

Unlimited eKeys (Smartphone-user)

Power supply

12V DC, min. 0,5A
3. Installation and wiring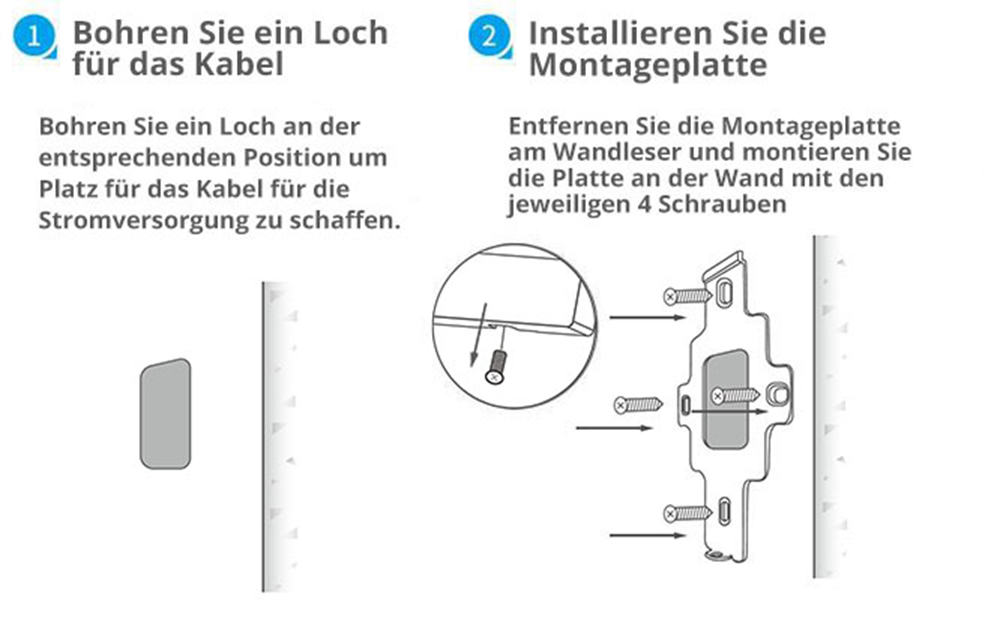 Note: If there is a connector at the end of the cable bundle, you must cut it off before you can wire the product.
3.1 Wiring diagram for e-opener
3.2 Wiring diagram for Fuhr motor lock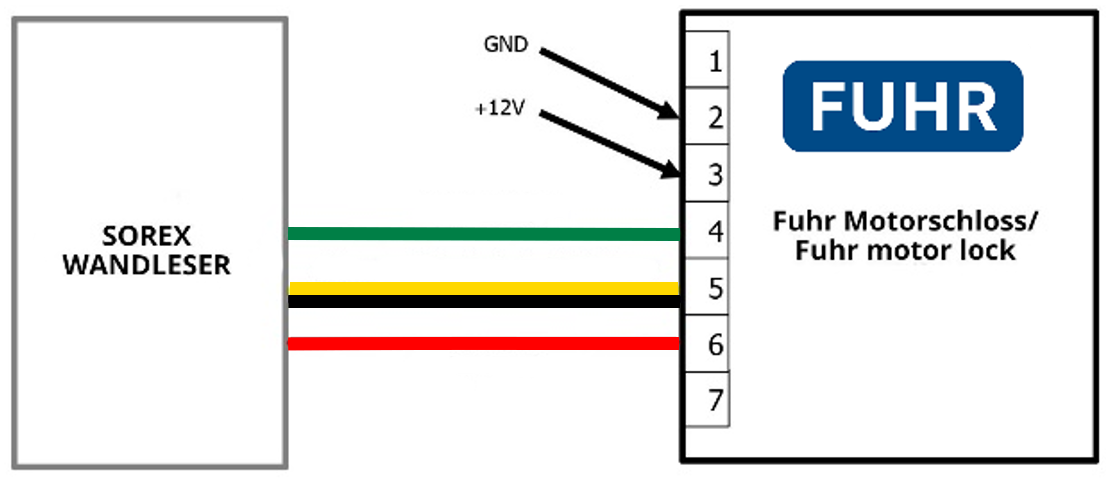 3.3 Wiring diagram for Winkhaus motor lock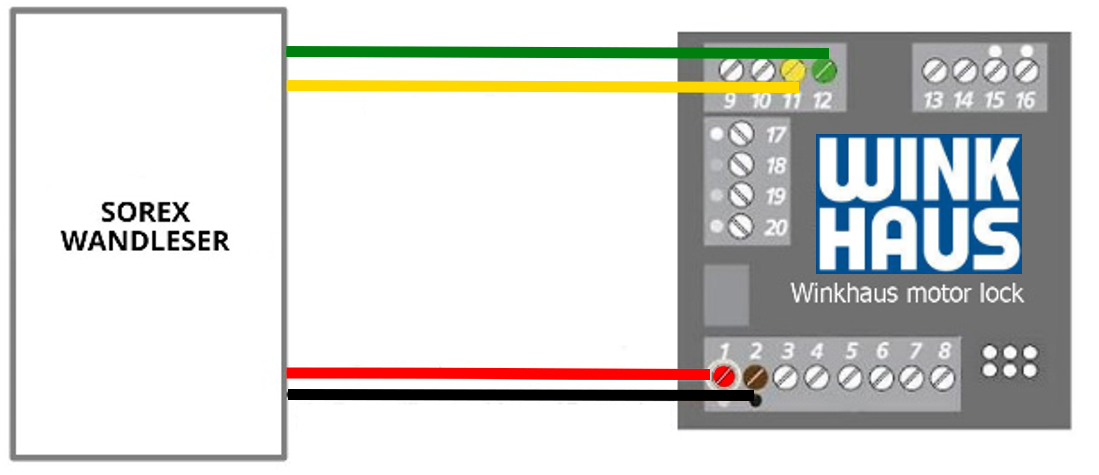 3.4 Wiring diagram for GU-BKS A-opener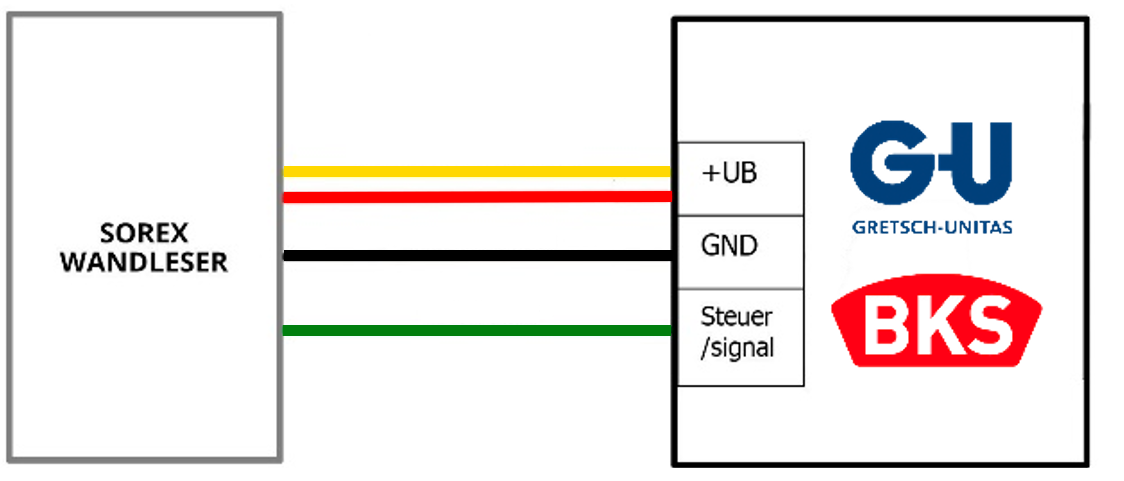 3.5 Wiring diagram for e-lock & door bell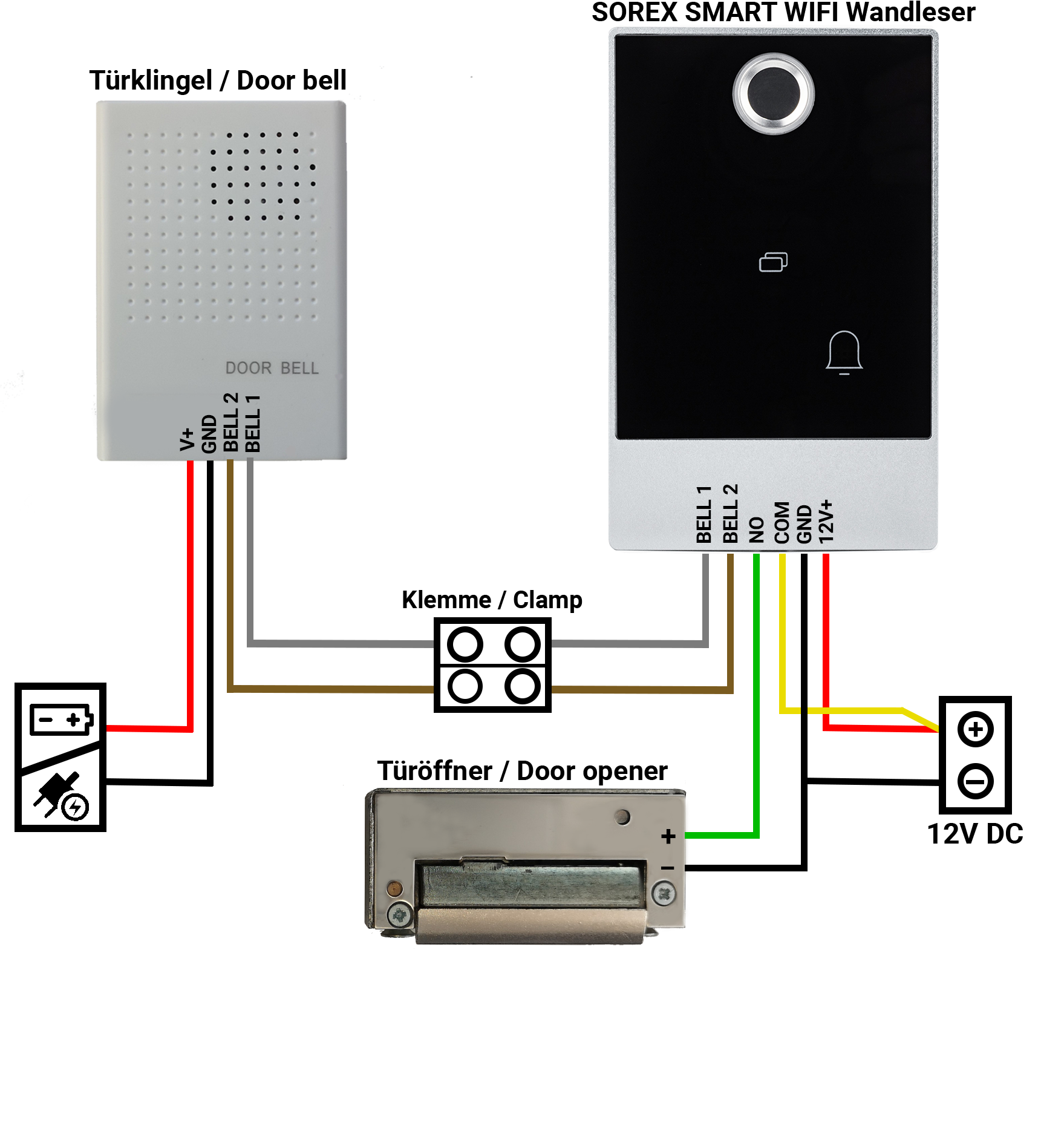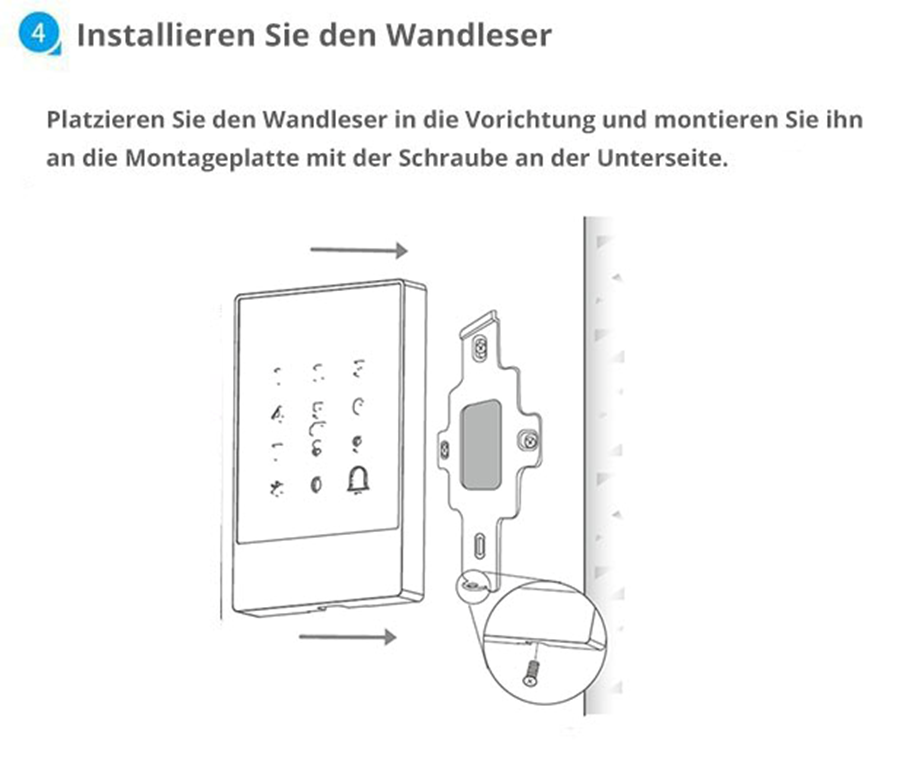 4. Smartphone App
Search for the SOREX SmartLock app in the Google Play Store or Apple Store and install it.
You can find instructions for the SOREX SmartLock app here.
5. Reset to factory settings
You can reset the wall reader in two different ways:
Delete the wall reader from the app (select wall reader -> settings -> "Delete")




or

Unscrew the plate at the back and press the button inside for approx. 3 seconds until two signal tones are played in quick succession.